I've been busy preparing a revised version of 15000 Buddhas for the website so there wasn't much shooting this week. I did go to the Hsi Lai Buddhist monastery Saturday and made a few pictures while I was there. Hsi Lai is filled with beautiful icons which I hope to be shooting soon but for now I only made a few exploratory pictures.
A wonderful Buddha out on the terrace
A large and fierce icon made from what must have been a very large tree trunk. I thought of him as a guardian of concentration, my concentration I hope.
A beautiful and serene face to smile on the week
Late afternoon Sunday, deep in the dusky hour. One of the many feral cats that enjoy our backyard pauses and regards me for a moment.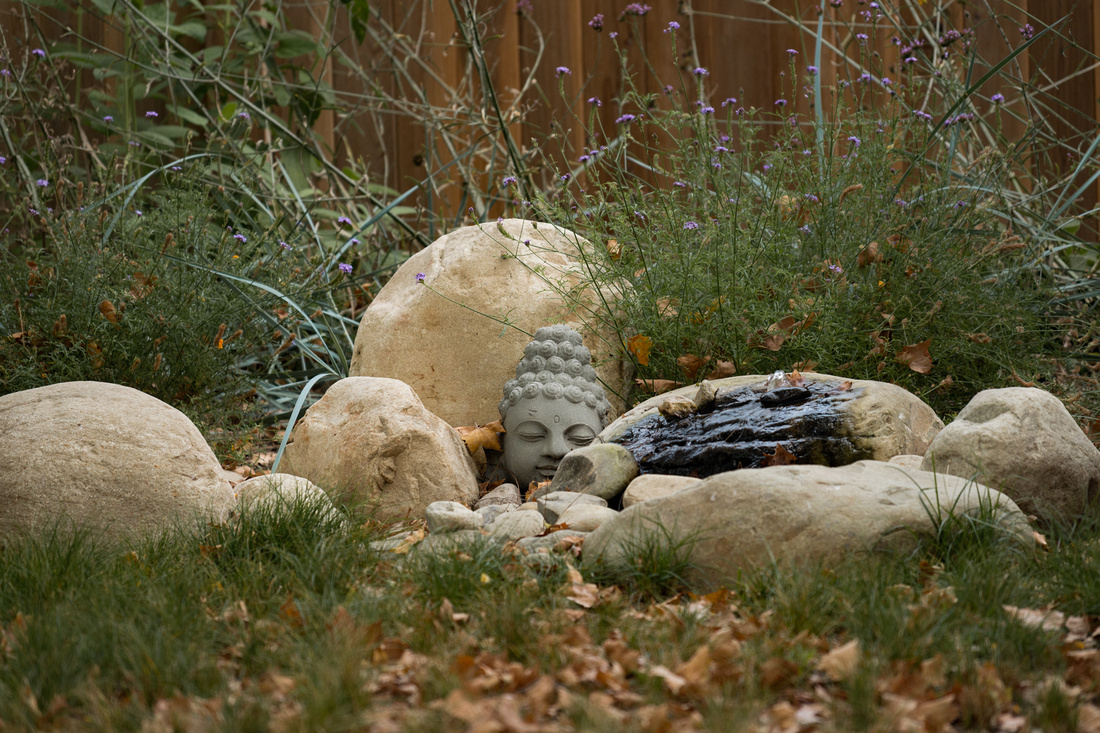 The last gasp of daylight, flat and dim. With film cameras I would have quit an hour ago and waited for real night to fall. Now there is a way to make pictures at any hour.