...other times I can barely see... a great Grateful Dead lyric, thank you Robert Hunter...and one I think about all the time. A few weeks ago I made pictures that felt good at the moment of their making and this week as I selected and finished them the feeling was still there. Seemed like the light was all shining on me.
One of the ways I know I'm in my zone is when I keep finding different ways to see the same thing and that was happening at the Abhayagiri Monastery in Redwood Valley, CA. I only spent a few hours there but every minute felt good - I kept seeing more.
So here are three ways I saw the same face. A foot or two here a foot or two there, a little up or a little down and what was revealed was totally changed. How wonderful, no right way, just beautiful.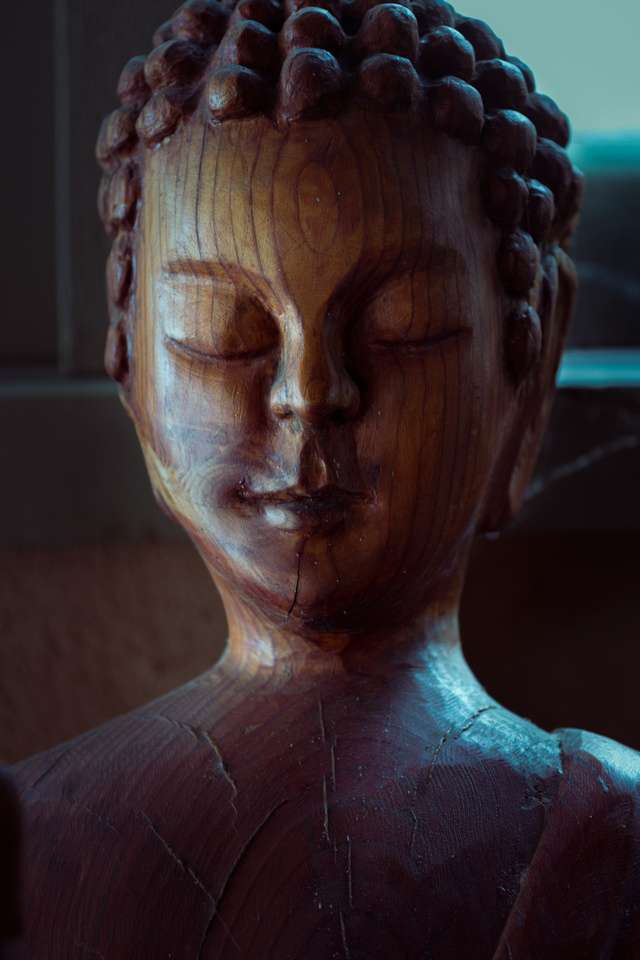 That's what I love about shooting icons. They don't change - or at least not very fast. The light changes of course but what mainly changes is me. What I bring to it, what is revealed when I'm patient, what is really there but I don't always see. The eyes are always looking but perception is a sometime thing...and that's another song.
If you want to see more all the pictures are at http://andyromanoff.zenfolio.com/best